Tropical Weather Outlook: NHC monitoring two areas of low pressure
Next names on the list are Lisa and Martin
Published: Oct. 4, 2022 at 5:17 PM EDT
|
Updated: Oct. 24, 2022 at 5:19 PM EDT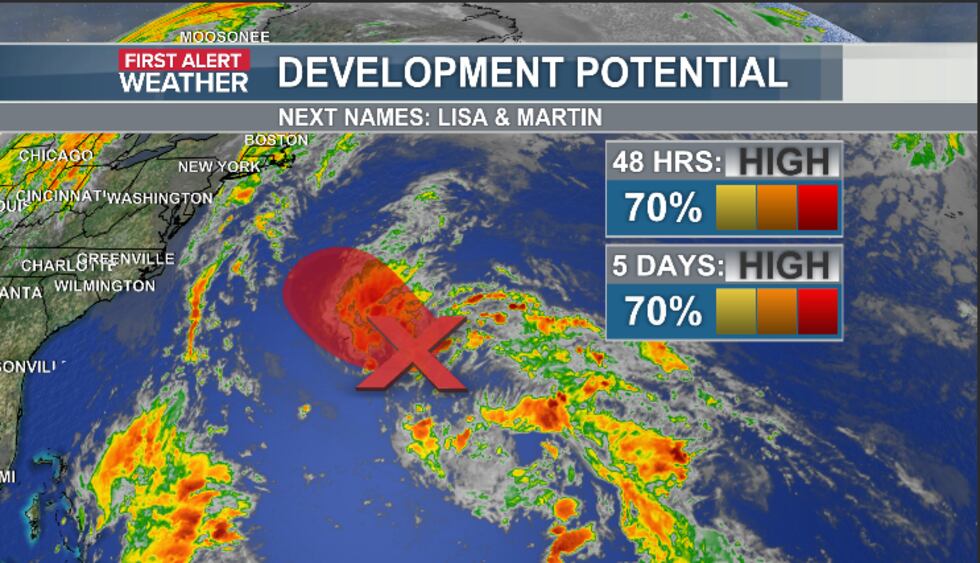 GREENVILLE, N.C. (WITN) - As of 5 pm, the National Hurricane Center, is monitoring a cluster of showers and storms that remained persistent over portions of the central Atlantic near Bermuda. Satellite imagery continues to show additional development of storms near the center and if this persists, advisories could be issued on this system.
Area of Concern # 2
The National Hurricane Center is monitoring another area of low pressure that has a 30% chance of developing over the next 5 days. As of now the area continues to produce showers and storms, but there is not a well defined center. If either system develops, the next name on the list is Lisa followed by Martin. It would bring the total number of storms close to near average for the 2022 Atlantic hurricane season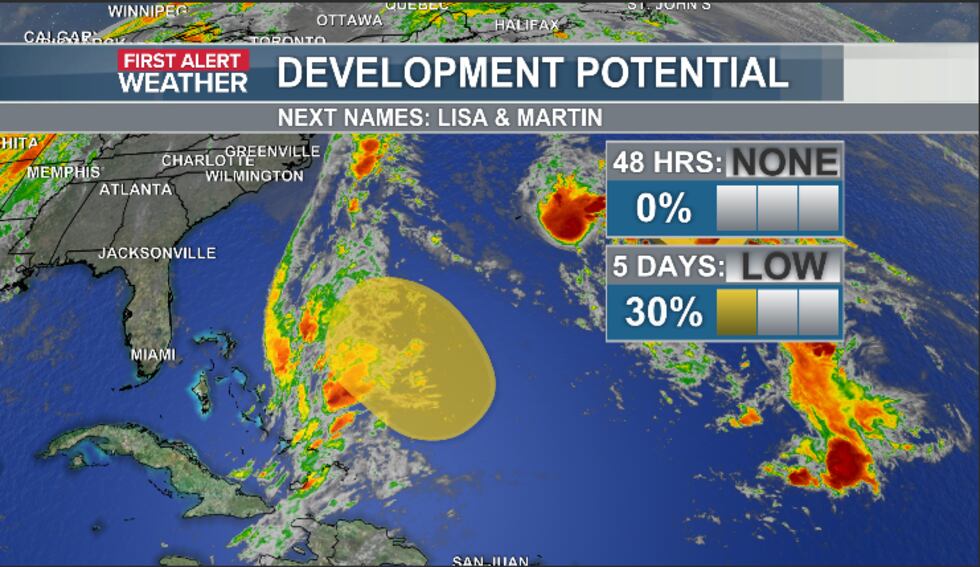 Elsewhere, the Gulf of Mexico and Caribbean Sea is fairly quiet.
Although our hurricane season has re-entered a lull in direct tropical weather impacts, do not get too comfortable. Lessons for Ian taught us that even in quiet hurricane seasons, it is imperative to have a hurricane preparedness plan; even if you do not think you will be needing it anytime soon. Remember it only takes one storm to make it a memorable season, and October historically is a sneaky month for hurricanes. The official end of the 2022 Atlantic hurricane season is November 30th.
Do you see something needing a correction? Email us!
Copyright 2022 WITN. All rights reserved.